My second novel, THRESHOLD, hit # 1 on Amazon for Hard Science Fiction, #3 in Technothrillers, and made 14 other Bestsellers lists as of June 16, 2020, including two other number 1's.
Learn more here.
For a limited time, get the eBook FREE here.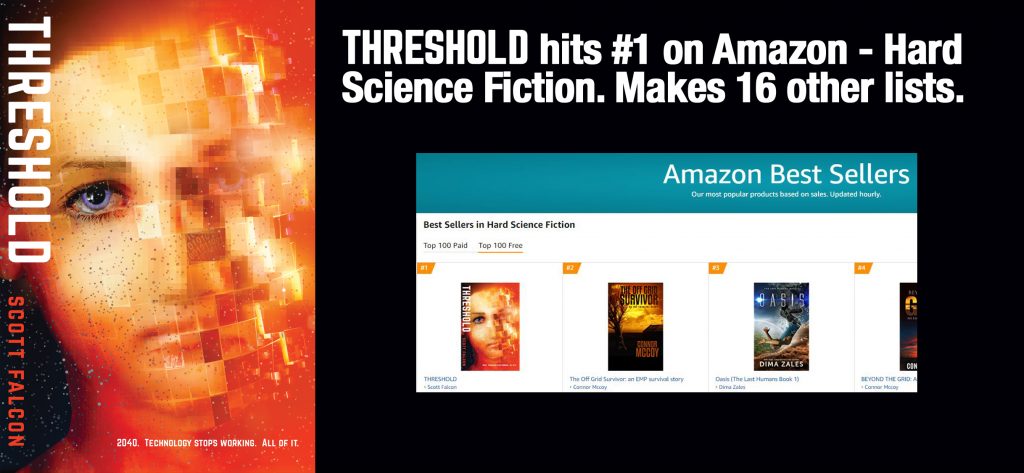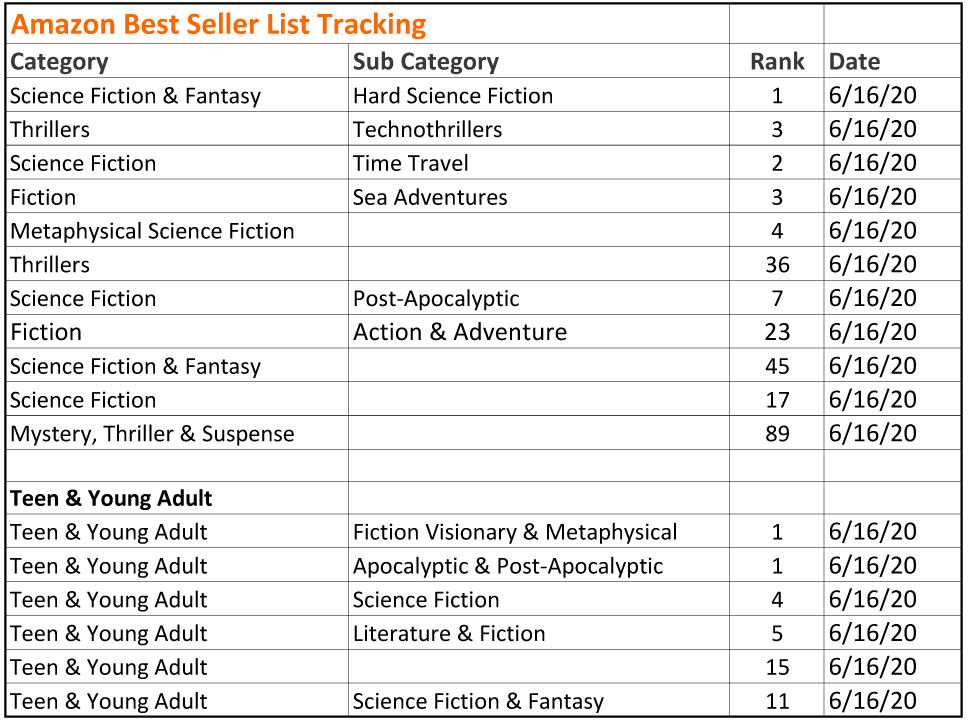 Join my Fan Club for free content and other stuff here
Info about all the novels here
Thanks for reading and being a fan. All the best.