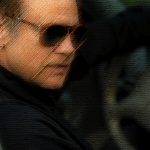 Scott Falcon  is an American author.
Psychological Thriller: CELERITY: A mediocre college track athlete ingests a rare plant extract and becomes the fastest woman in history—and the first to play in the NFL.
Political Thriller: AMERICAN MUTT. A maverick journalist with a black hole past uncovers an invisible cabal bent on destroying American sovereignty. Five-star reviews, the novel rose to the Top 100 in American Literature on Amazon within weeks of release, and to the Top 10 in Political Thrillers.
Technothriller: THRESHOLD. In 2040 technology stops working. All of it—except a mutant AI. Five-star reviews, the epic novel hit #1 in Hard Science Fiction and #3 in Technothrillers on Amazon. It also made 14 other bestseller lists.
Write to Scott Falcon: 675 E. Santa Clara Street #21, Ventura CA 93002