THRESHOLD is published. April 1, 2020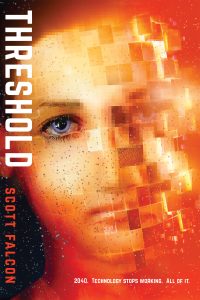 My next thriller is now available. Order the book at ScottFalcon.com/order. Learn more at ScottFalcon.com/threshold. 
2040. Technology stops working. All of it.
No internet. No screens. Not even cars. But one thing is working—A.I.
It crossed the THRESHOLD. No going back.
An autistic savant holds the key to the future. Any future. If there's going to be one.