Get Your Free Copy of THRESHOLD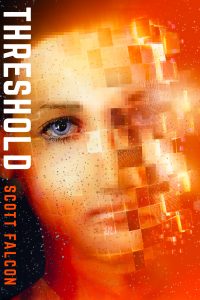 Just enter your details below to join my reader's group and I'll send you a copy of my new thriller, THRESHOLD, that will be published soon. I do not share your information with anyone. Thank you. 
In 2040, technology stops working. All of it. No Internet. No television. No cell phones. Not even cars. But one thing is working—artificial intelligence. It crossed the Threshold. No going back. An autistic savant holds the key to the future. Any future. If there is going to be one.
[yikes-mailchimp form="1"]